Vignelli Center for Design Studies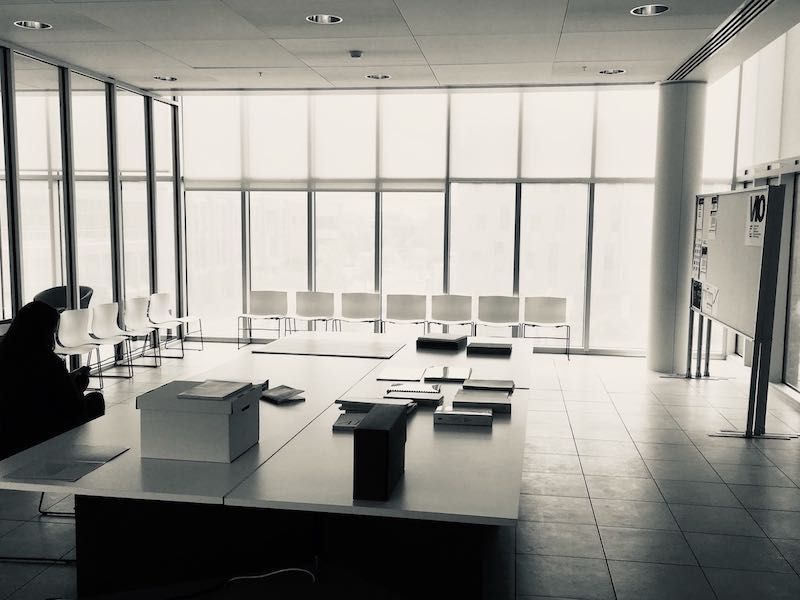 If you can design one thing, you can design everything.
—Massimo Vignelli
This quote in particular has stuck in my brain since the moment I learned of it. It has influenced how I approach design, and being a designer, throughout my career.
I remember hearing about the Vignelli Center when it opened in 2010. I was in the middle of my studies at Corcoran College of Art + Design at the time, so I was likely reading and looking at as much of Massimo Vignelli's work as I possibly could.
My partner was actually born and raised in Rochester, New York. While we were living in Washington, DC, we would drive up to Rochester for long weekends or holidays, but I never had the chance to visit the Center. So—after having moved across the country to Seattle—I took advantage of a trip back to Rochester and finally scheduled a tour.
I am very grateful to Jennifer Whitlock—Archivist at the Vignelli Center—for hosting us for the afternoon. On top of a guided tour, she found and pulled some pieces that were especially relevant to me.
---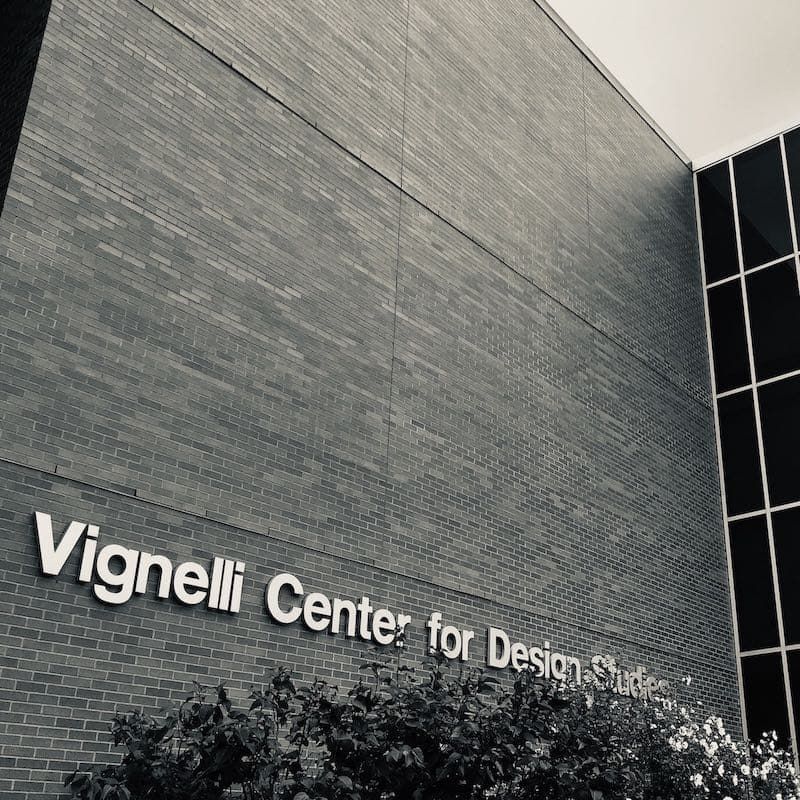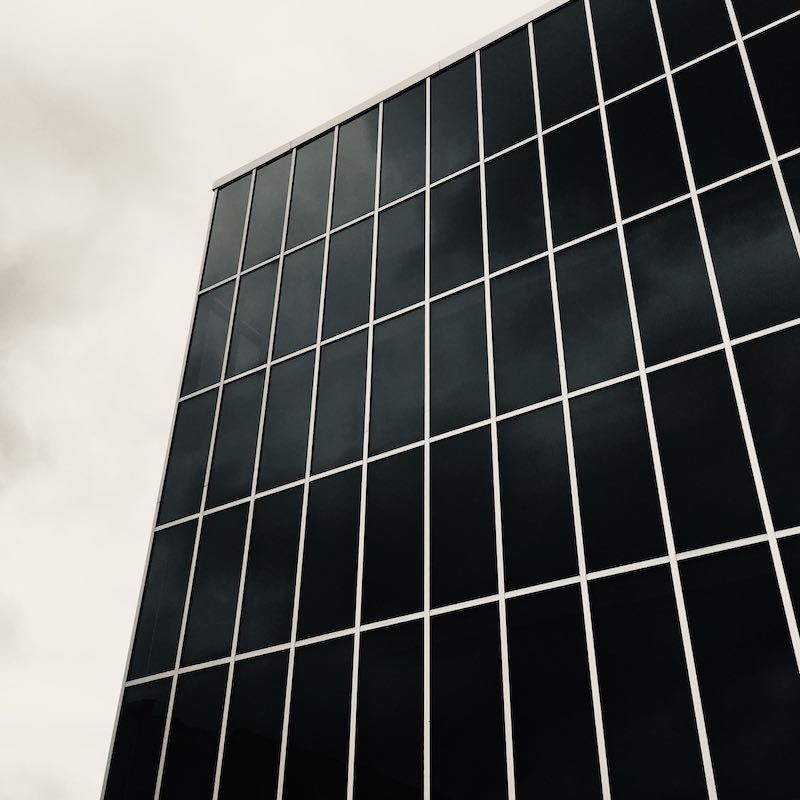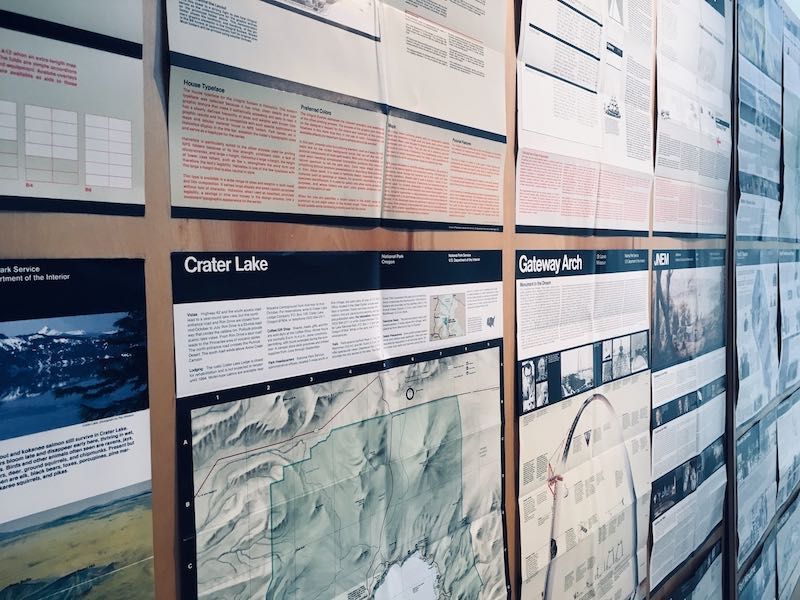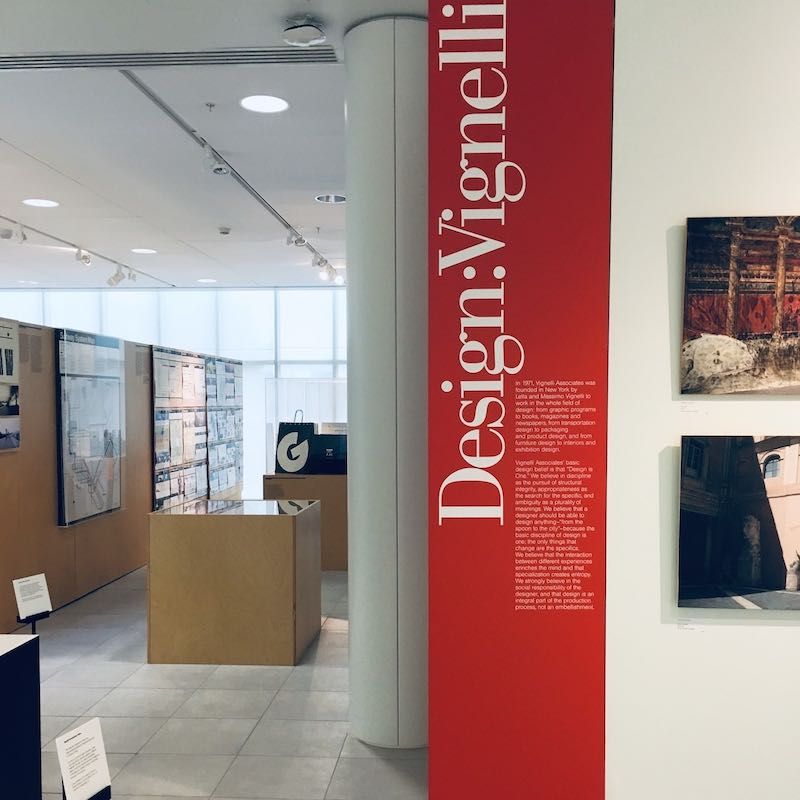 The Center was designed by Vignelli himself, as an addition to an existing building on RIT's campus. There's an exhibit on the first floor showcasing much of Vignelli's most iconic pieces.
---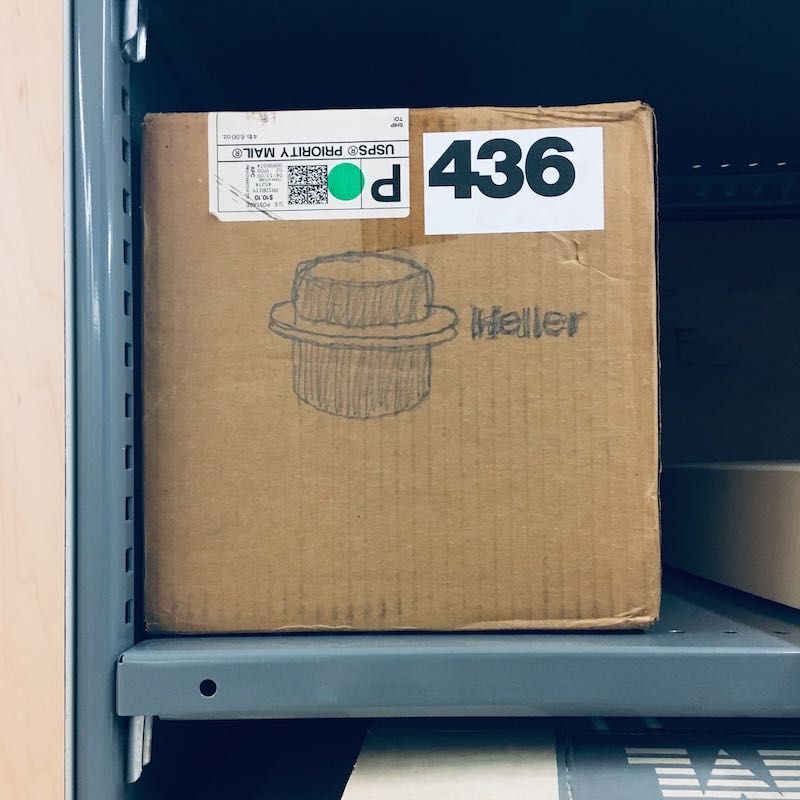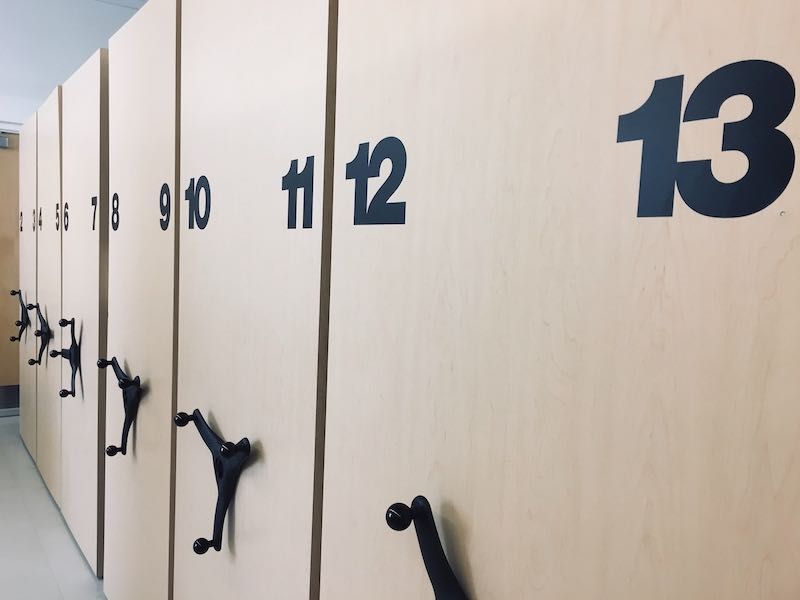 The archive spans the second and third floors—fun fact: Vignelli even designed the numbers for the moving shelves.
---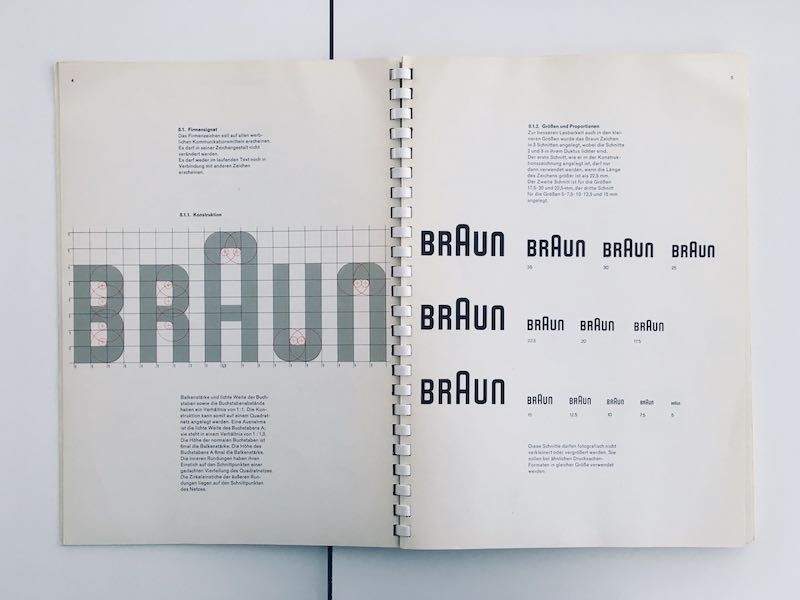 I had to see the guidelines, of course.
---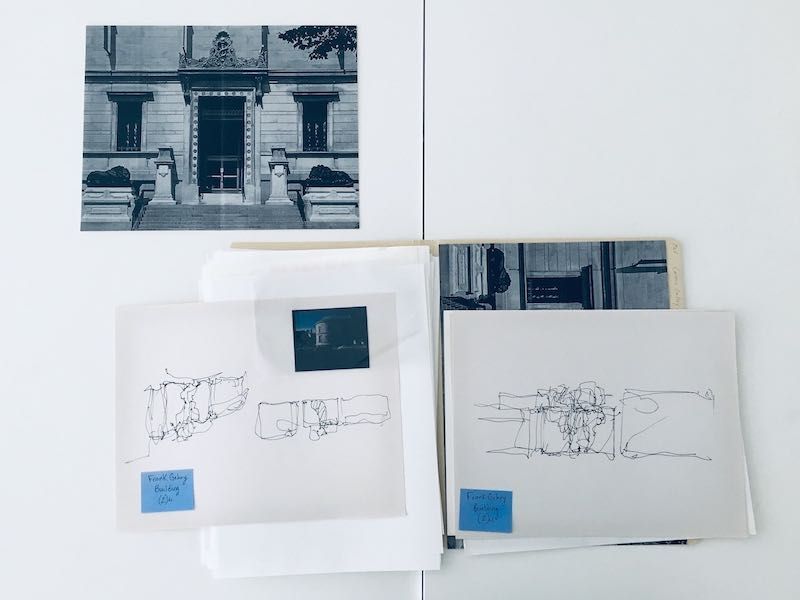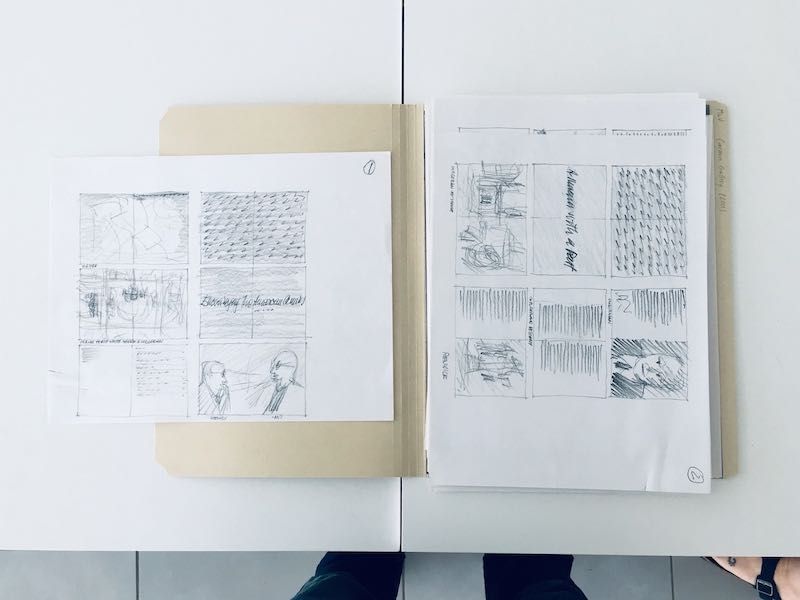 Reference images of the Corcoran Gallery of Art in Washington, DC, alongside sketches of a proposed extension by Frank Gehry. And thumbnails by Vignelli of a book or catalog for the Gallery.
---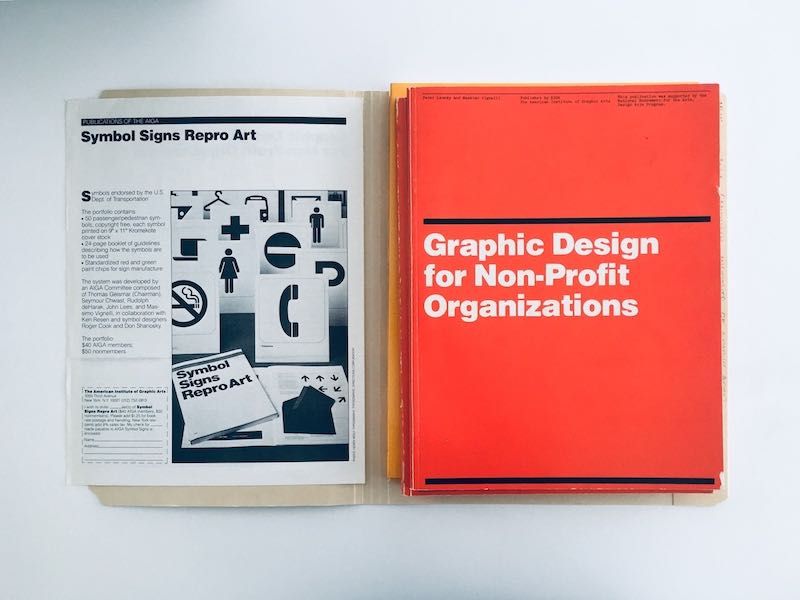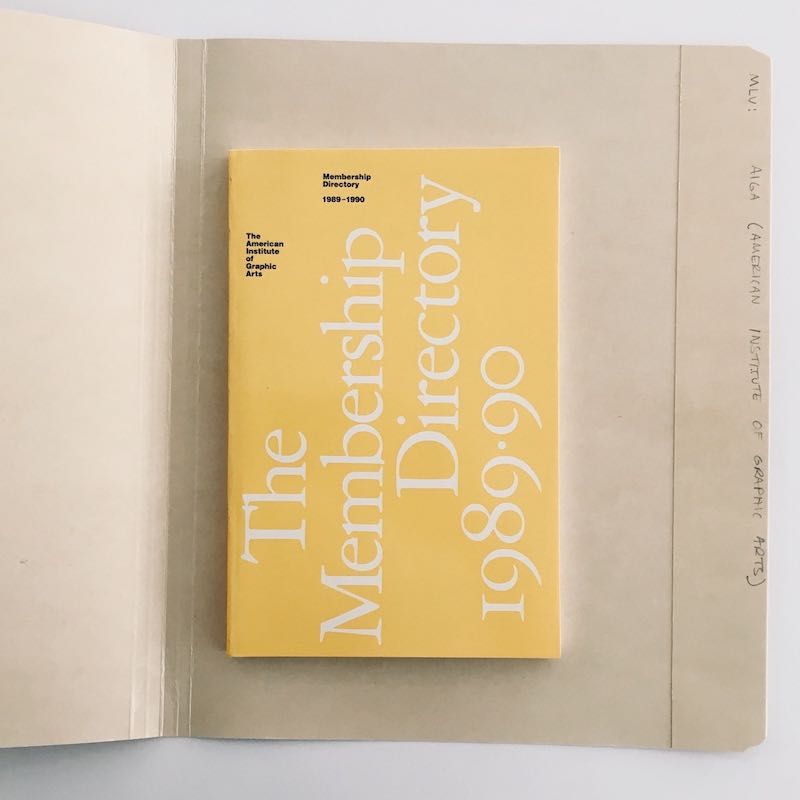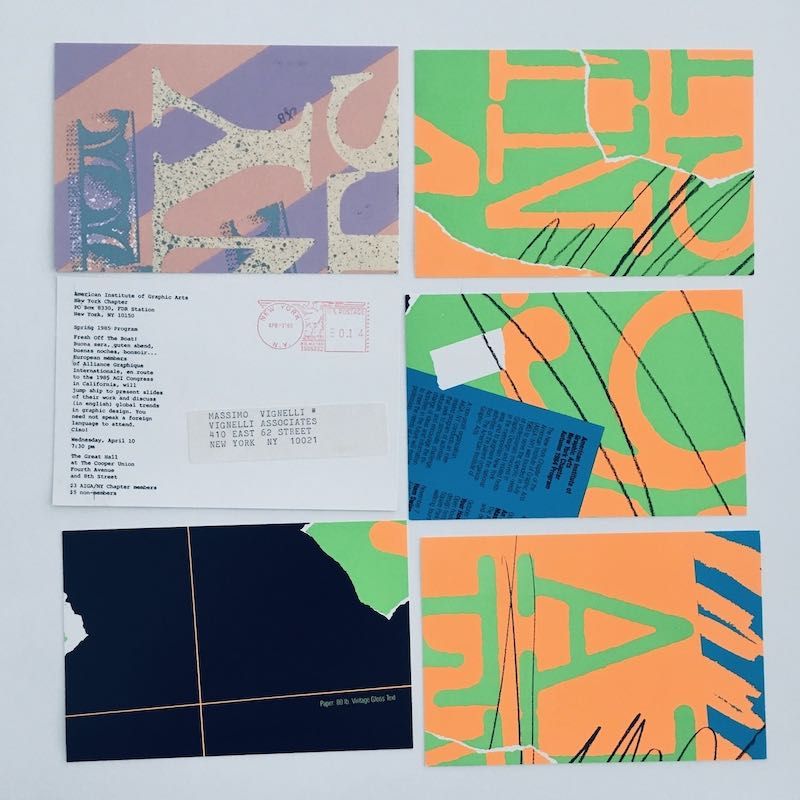 Publications and postcards for AIGA. (Had to search for a digital copy of Graphic Design for Non-Profit Organizations to see what I could use in my work today.)
---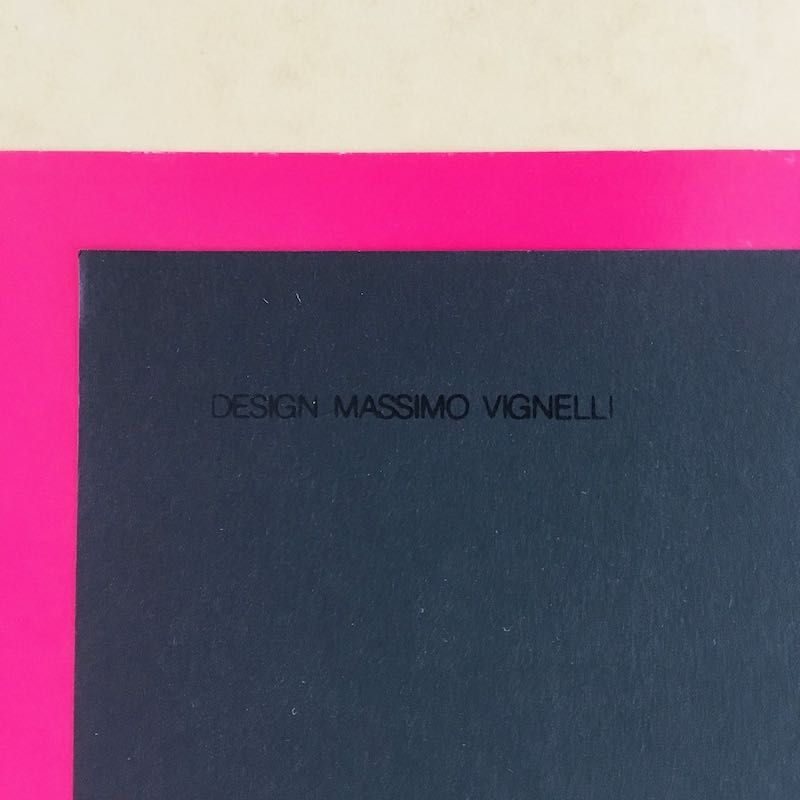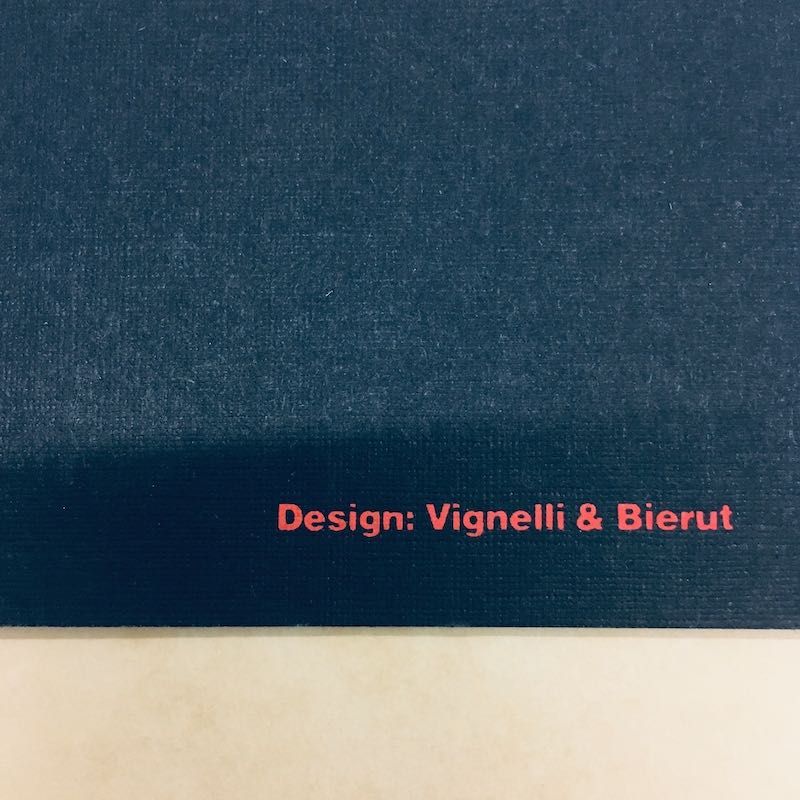 It was interesting to see pieces signed by Vignelli (and sometimes Bierut too). Makes you wonder: How do you autograph a multi-market cross-platform brand strategy?
---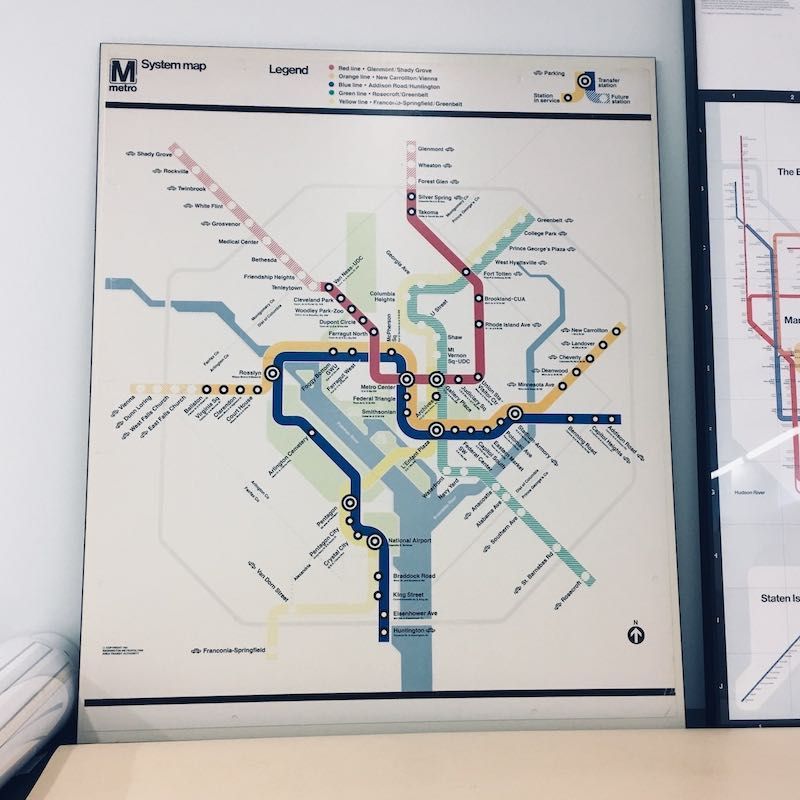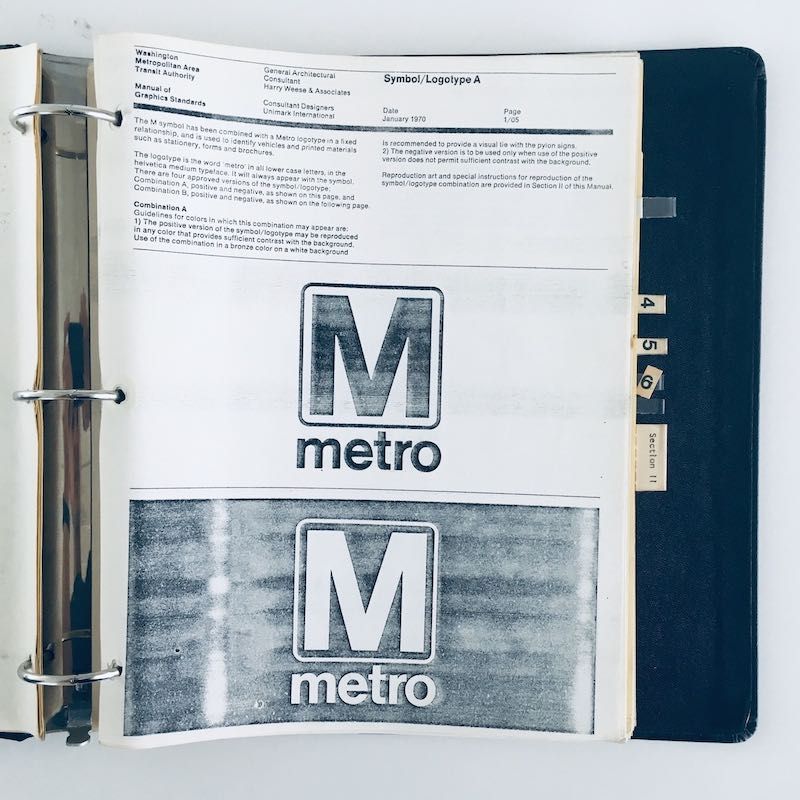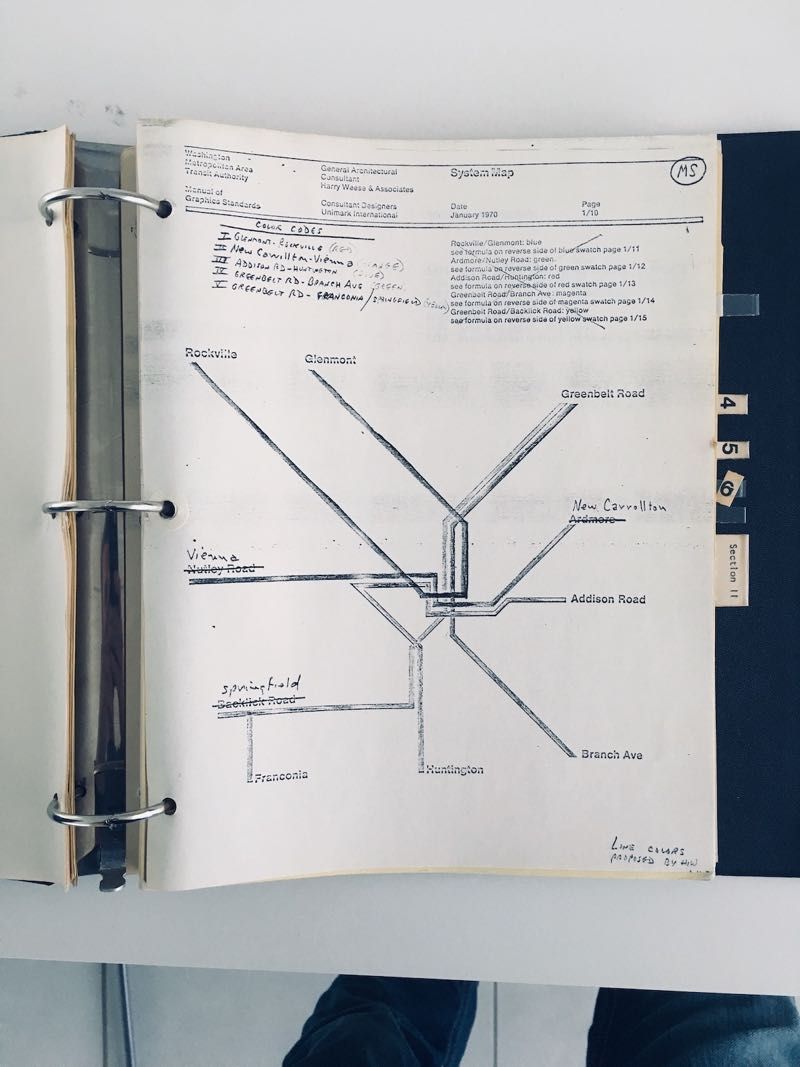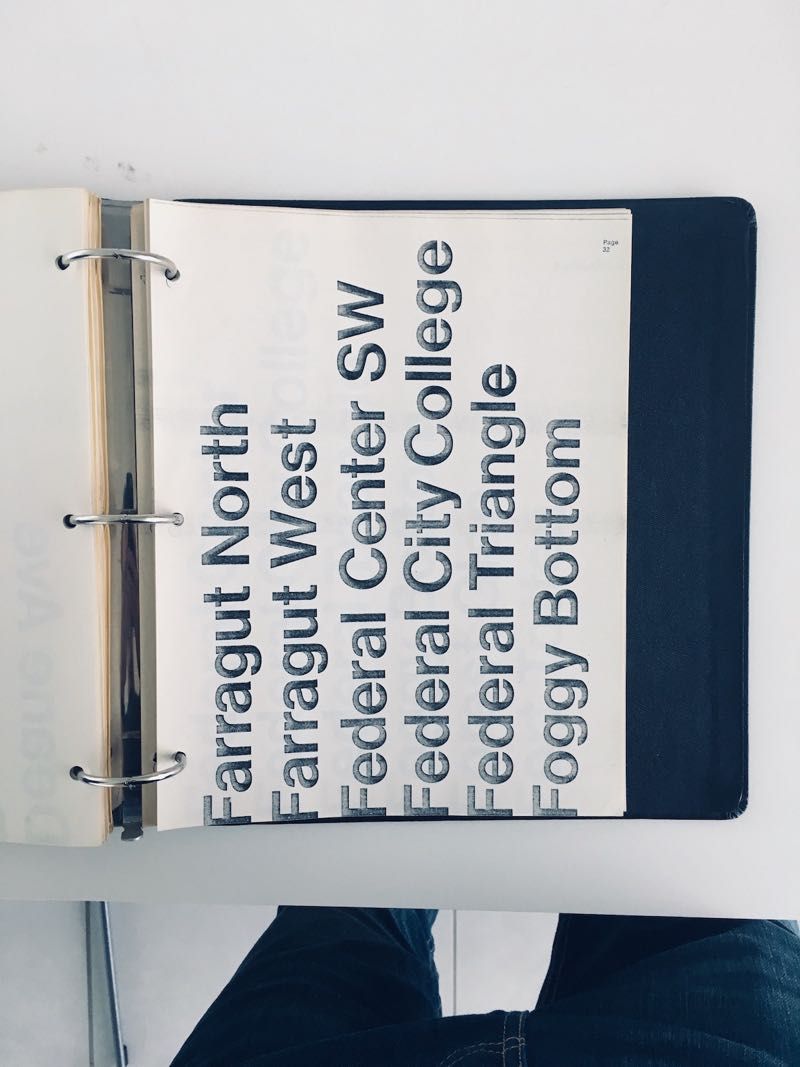 Vignelli's work for Washington's Metro is overshadowed by New York City's MTA. But still, having grown up riding Metro—to visit Smithsonian museums and see the Capitals play at MCI Center—I was very interested to see any and all of it. If you look closely at this version of the system map, you'll see the blue and yellow lines are different than how they appear today.
---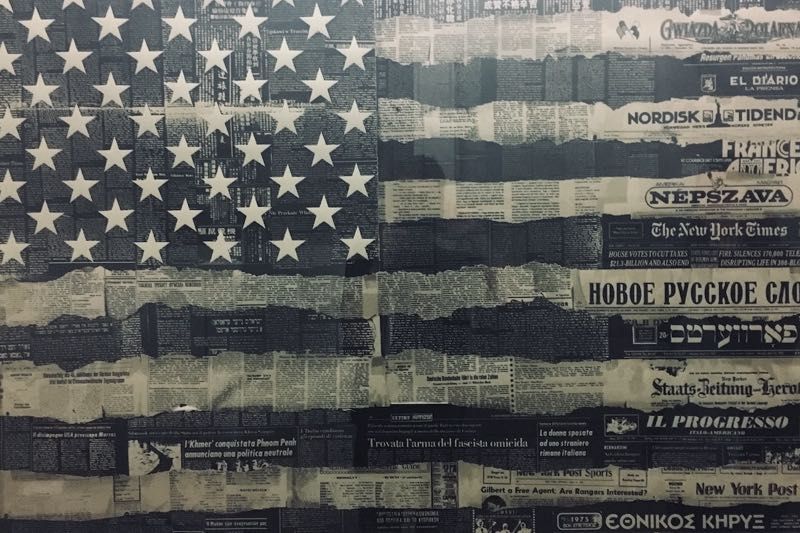 Vignelli walked down the street and picked up various international newspapers he could find to create this piece for the US Bicentennial. Critics thought the headlines should be "happier"—or so I'm told.
"Tip of the iceberg" is an understatement. If you want to see more but can't make it to Rochester, I recommend following @VignelliCenter on Instagram.